Fuel oil filter
K8FE(Automatic backwashing-type fuel oil filter)
This is an automatic backwashing-type fuel filter provided in a series of wide range for main propulsion engines and generator engines. Taking application to low-quality oil as a motto, we have realized automatic backwashing using the differential pressure and timer in combination and raised backwashing efficiency by multicylindrical layout of elements. We also provide a lineup of automatic duplex filters equipped with the changeover cock (with bypass filter).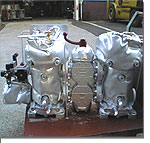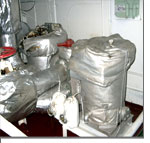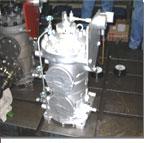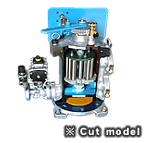 K-OF(Manual backwashing-type duplex fuel oil filter)
With a simple structure and comparatively small capacity, this filter is easy to install on main equipment because it takes up very little space. The changeover cock on the front side makes manual backwashing and open cleaning simple.